The mythical blood-thirsty creatures, vampires, are everlasting in popular culture. For action- seeking movie-goers, the last couple of years have been quite generous in terms of vampire movies. It is true that lately, vampires were seen as moon-eyed teenage lovers, thanks to Twilight!
Table of Contents
List of My Top Vampire Films of All Times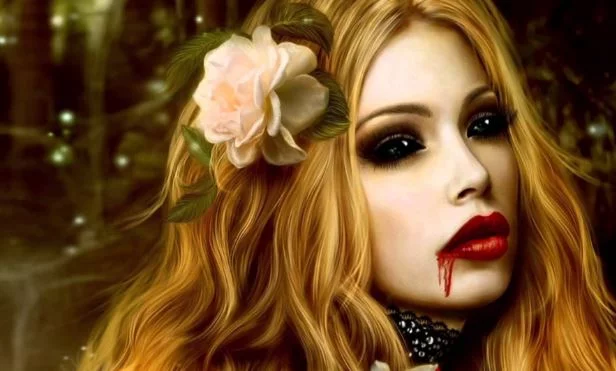 However, there are vampire themed movies that always take back the night. . . want to have a vicious night? Watch the below top vampire movies!
1] Yakuza Apocalypse (2015)
Released in 2015, Yakuza Apocalypse has been directed by Takashi Miike. This movie revolves around a pitiless underground world, Yakuza. The boss of this group is legendary and no one is more powerful than him. However, the truth is that. . . He is a vampire! Known as Kamiura, the boss, faces the attack of another vampire clan one day. . . will he survive?
2] A Girl Walks Alone at Night (2014)
Directed by Ana Lily Amirpour, A Girl Walks Alone at Night, has been branded as an 'Iranian vampire western'. Even if it was filmed in California, this movie tells the tale of a skateboarding vampire which walks the street of a small Iranian city.
And, she only preys on men who disrespect women. One day, the town faces two threats- the loner vampire and a lecherous drug dealer. So, who'll win it all?
3] Byzantium (2012)
This 2012 movie is a release of director, Neil Jordan. In Byzantium, two discrete women seek refuge in a small coastal resort. Clara meets a lonely man who welcomes her to stay in his deserted resort, Byzantium. At the same time, Eleanor befriends Frank and spits out their fatal secret. . . they are vampires! They were born 200 years before and feed on human blood. Slowly, their secret spreads and their past catches them. . . there's a deadly consequence.
4] Thirst (2009)
Directed by Park Chan-wook, Thirst is a 2009 South Korean movie. The movie features Sang-hyun, a Christian priest, who volunteers to be infected with a virus that's creating havoc in Africa. However, the priest is also infected with vampire blood which leaves him with unknown desires; blood and desires.
As a trusted hospital visitor, he manages to quench his thirst for blood but he also starts an affair with an unhappy married woman, Tae-ju. The priest quickly finds himself torn between the growing love and desire, and his morals as a priest.
5] Daybreakers (2009)
Released in 2010, Daybreakers is a movie which has been directed by Michael and Peter Spierig. It tells the story of a population of vampires who are facing a blood shortage, ten years after a plague turned everyone into blood-sucking creatures.
Edward, a vampire haematologist, tries to create a blood substitute, so that everyone can survive. At the same time, he meets two human survivors, who claim to have a cure. They team up to save the community. . . will they succeed?
6] Let Me In (2010)
Let Me In is a 2010 movie which has been directed by Matt Reeves. Adapted from a Sweden movie, this one talks about Owen, a 12-year-old, who's bullied at school and neglected at home. Owen spends his days planning for revenge and he spies on his neighbours at night.
The young boy has a friend, Abby, who comes out only at night. And even if he is strongly attached to her, he starts to suspect that she's a vampire when gruesome murders start to take place.
7] What We Do in the Shadows (2014)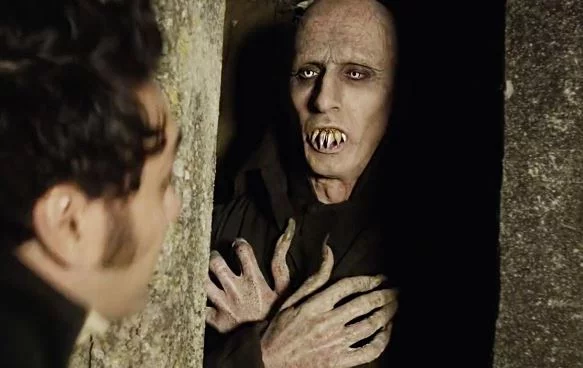 This 2014 movie directed by Taika Waititi and Jemaine Clement was one big hit at the box office. The movie is about three vampire housemates who have lived for hundreds of years. And, now, they are having a hard time coping with the complexities of a new lifestyle for this century. Will they survive?
8] Midnight Son (2011)
Directed by Scott Leberecht, Midnight Son was released in 2011. Ever since he was a kid, Jacob had a problem with sun light but he's now developing other health problems which are far more alarming.
At the same time, he meets a charming lady and he's interested in getting to know her more. . . but, he starts to crave for human blood and his temper gets out of control. Will he control his thirst or will he lose the girl?
9] Stake Land (2010)
Stake Land is a 2010 vampire movie directed by Jim Mickle. Starring famous American actors, the plot revolves around a young orphan who's taken by a vampire hunter. The hunter and the orphan try to survive and escape an apocalypse which has turned humans into vampires. They keep looking for a safe place, will they find it?
10] Only Lovers Let Alive (2013)
Directed by Jim Jarmusch and released in 2013, Only Lovers Let Alive is the tale of two vampire lovers who struggle to adapt to modern society. Despite living apart for a couple of years, the lovers still hold onto their love, but they control their thirst and do not harm any humans. But, the times are hard and they start to lose control. . . what choice do they have?
Without any doubts, this movie will bring back to the real vampire fantasy world.